We sew IT solutions tailored to your needs....
Web applications and portals
We develop modern web applications, portal solutions and information systems
Data and device security
We prevent the misuse of sensitive data, credentials and business devices
Microsoft 365 administration
We manage Microsoft 365 services with an emphasis on reliability and security
Who we are and what we do
We provide comprehensive services in the field of information technology with a focus on creating web applications and securing business data and devices. Our primary and permanent goal is to provide clients with functional solutions that serve reliably regardless of how the situation may change in the future. When developing applications, we do not supply boxed products with a modified appearance - we create individual solutions with added value which enables our clients to focus on the development of the company and business processes. We understand that nowadays it is necessary to prepare each client a proposal that fits exactly to their needs and therefore we approach each assignment with a clean sheet and only after mutual discussion and understanding of the requirements will we propose an appropriate solution.
We consult and advise

Need to design or discuss an IT solution? We will be happy to help you with the process- whether it is a small improvement or a comprehensive tailor-made solution.

We develop web applications

We enjoy customized solutions that are always different. If you need an individual web application, we will be happy to develop it for you on the .NET and Blazor platforms.

We secure data and devices

Security is our number one priority. We use Microsoft 365 and Azure AD and will secure your data so that you can sleep peacefully and without worries.

We take care of IT infrastructure

Can't maintain internal IT or are you not satisfied with the current state? We will take care of your users as well as servers and other services (Microsoft 365 and Azure).

We support end users

Our commitment does not stop with deployment. That is why we provide technical support to end users of our solutions and selected third-party services (Office 365).
Reference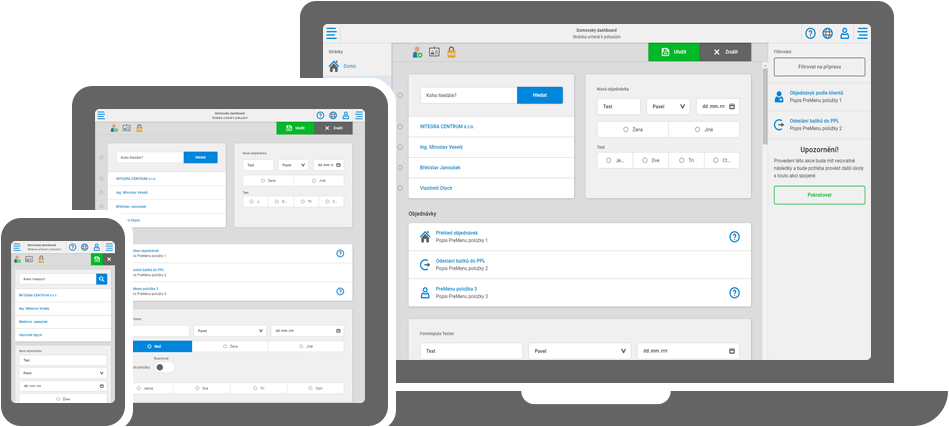 GURsys information system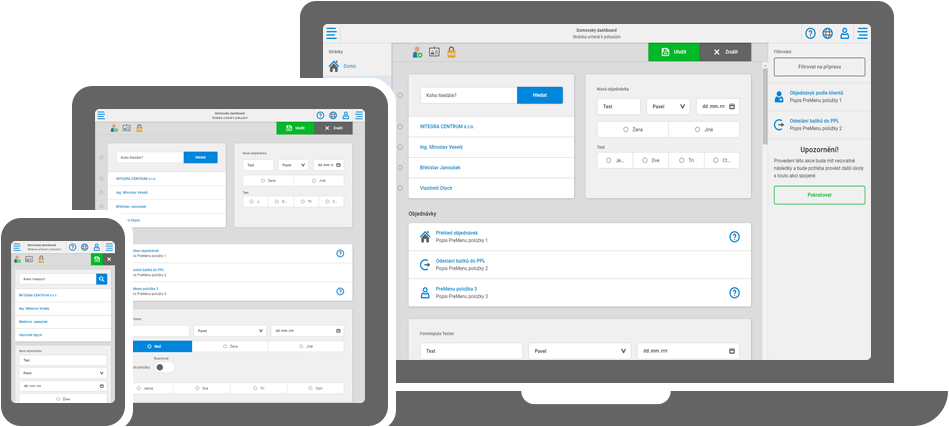 The modern GURsys information system is a great solution for your business. It works wherever you need it - from mobile phones to desktop computers and can be modified and adjusted exactly to your wishes and requirements. The robust technology base runs on the .NET and Blazor platforms and is available from the secure Microsoft Azure cloud. The GURsys information system is a solution that will last grow with you.